It's difficult to set up surround sound audio by ear, without a tool like the audio app in the PRISM waveform monitor. Doing this through your entire facility without an instrument is impossible. Imagine trying to find the one place where your audio is out of phase through hundreds of meters of cable without test equipment. Since the media industry relies on complex audio implementations, it's beneficial (not to mention very convenient) to include audio tools in the same instrument you use to diagnose video anomalies.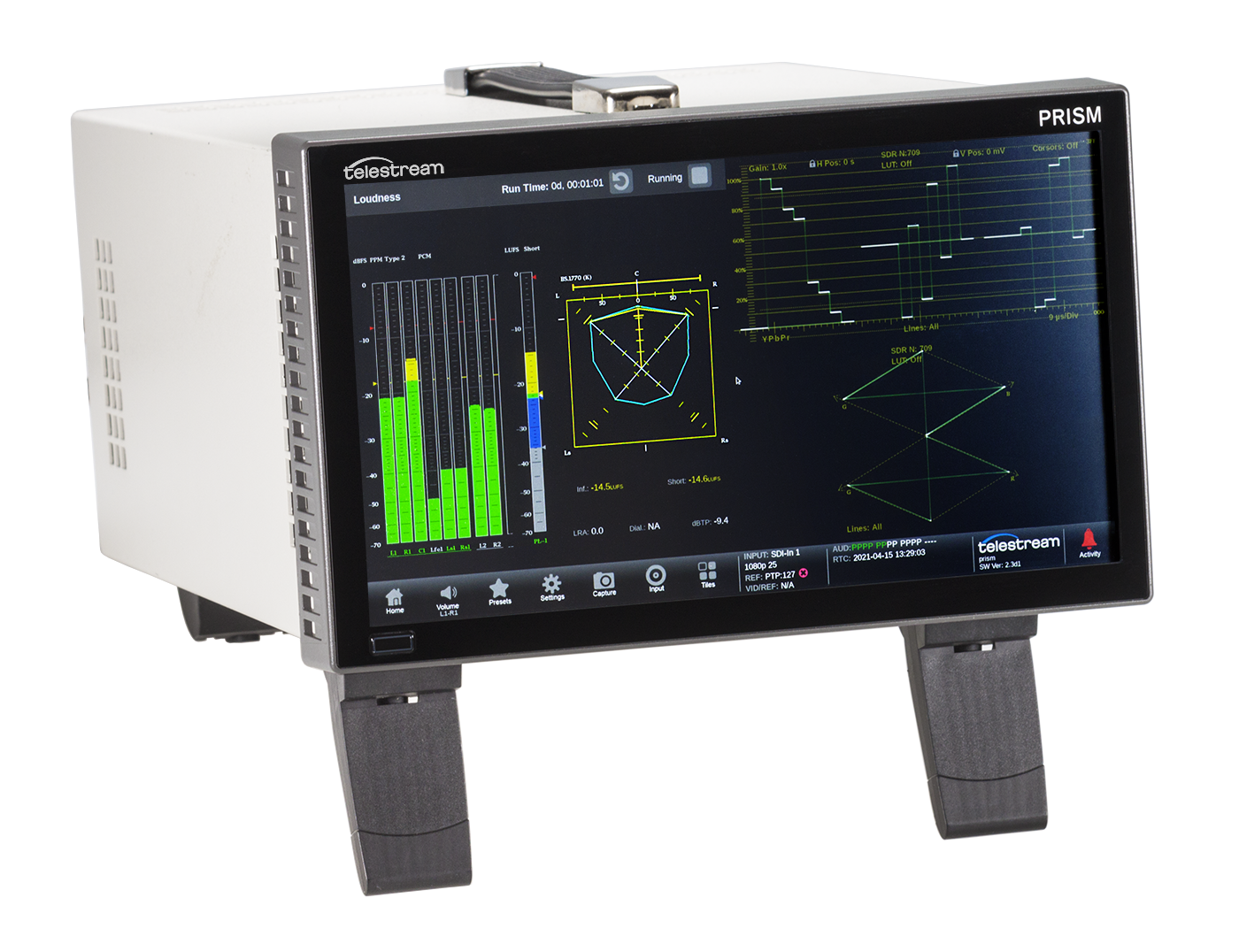 Surround sound is continually developing and the more channels you must incorporate the more difficult it becomes. To make this management and diagnostic process easier the PRISM Waveform Monitor Platform can optionally include a visual Surround Sound display where you can monitor the overall shape of your surround sound image. This helps to identify center channel and LFE correlation problems, to find and fix phase anomalies, to correctly balance downmixes, and to adjust the stereo image width between any 2 adjacent channels (e.g. Right/Left or Right Front/Right Rear in a 5.1 implementation).
The tool built into the PRISM when you install the SRND option is an embedded version of the surround display from RTW GmbH & Co.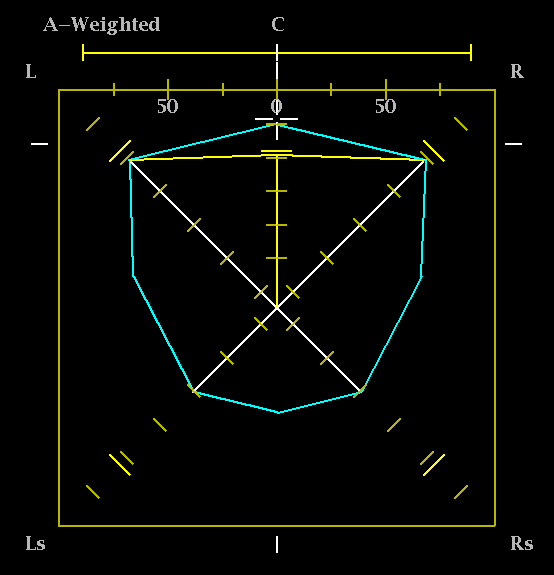 In the PRISM UI, it looks like this: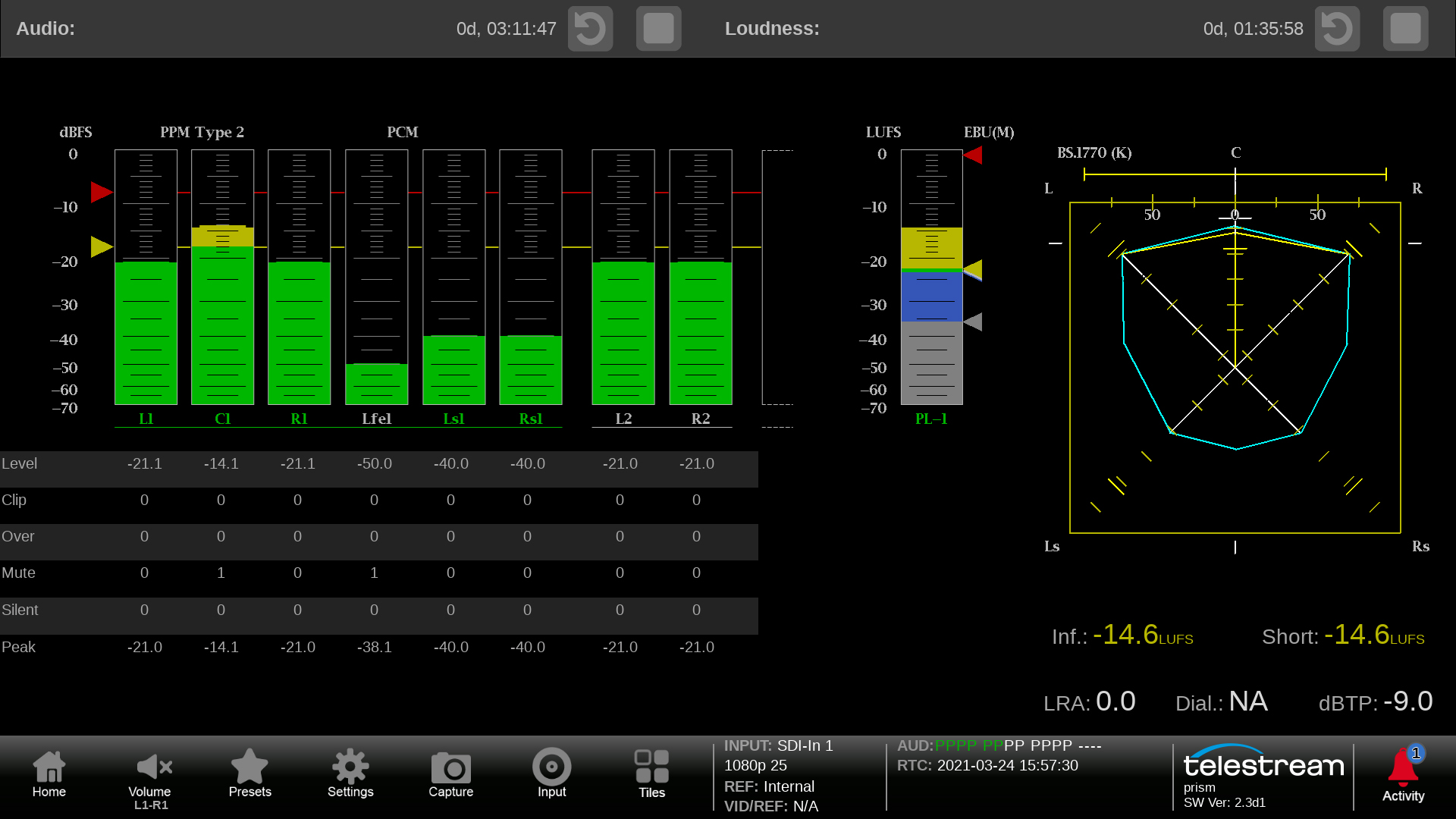 There are a couple great resources we'd like to share to explain exactly how this works.
First, here is a video overview prepared by one of Telestream's waveform monitor gurus, Mike Waidson.
Second, we are delighted that our partner RTW GmbH & Co. was quick to publish their own detailed description of how we implemented this tool, on their own blog. Here is a link to their superb post:
https://www.rtw.com/en/blog/eyes-on-your-audio-with-the-new-telestream-prism.html
To learn more about audio measurement with PRISM have a look at this previous post:
http://35.162.208.75/2021/03/comprehensive-audio-measurements-in-your-waveform-monitor
Contact your local sales representative to learn more.